Funding for Bendigo Law Courts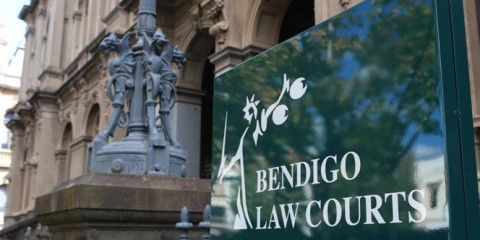 Court Services Victoria has welcomed the announcement of funding in the State Budget for construction of new Law Courts in the centre of Bendigo.
The purpose-built regional headquarter court will be vital for improving access to justice services as Bendigo's population continues to grow, and will reduce pressure on courts in neighbouring regions.
CSV is leading the development of the new court facility, which will be built on the corner of Mundy and Hargreaves Street, on a site currently used by Bendigo TAFE.
The facility will be set over five levels and will feature eight courtrooms, two hearing rooms, two mediation suites and 16 custody holding cells.
The new court will be safer for victims, court staff and visitors, with the latest court security systems, secure paths and multiple entrances. It will set a new benchmark in courtroom design, improving user experience and amenity in accordance with recommendations from the Royal Commission into Family Violence.
Bendigo Law Courts will also be the first in Victoria to feature a full suite of specialist courts to meet the needs of the local community in one location. Specialist courts for family violence, Koori, mental health assessment and referral, and drug matters will be available.
Planning is now under way, with construction due to commence once access to the future site is made available by Bendigo TAFE.
The current Bendigo Magistrates' Court will operate as normal during construction. CSV is committed to protecting the rich heritage of these existing buildings, and will establish a process to consult with local community stakeholders about future use.
Photography Courtesy of the Bendigo Advertiser (photo appeared 10/02/2017)
This page was last updated: Friday 29 November 2019 - 12:04pm