CSV Annual Report 2018-19 Released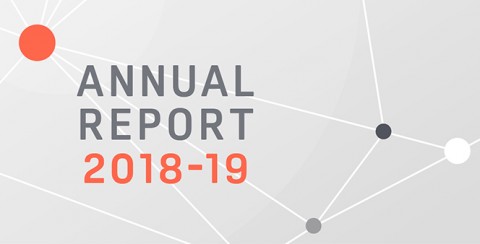 17 October 2019
The Court Services Victoria Annual Report 2018-19 was released today.
In the opening message of the report, The Honourable Anne Ferguson, Chief Justice of the Supreme Court of Victoria, and Chair of the Courts Council said,
"The Victorian courts and tribunal operate as an interconnected network providing services to the community right across the State. Fair, accessible and efficient courts contribute to public trust and confidence in the justice system. CSV's role in enabling this is through the delivery of efficient and effective services and supporting Courts Council in the governance and strategy of CSV."
This year's notable achievements included:
Funding for the construction of the new Bendigo Law Courts was announced. The redeveloped Bendigo Law Court will promote accessible justice, provide a safe and secure space for all users, and contribute to the regeneration of central Bendigo.
Funding for the Aboriginal Justice Agreement Phase 4 - Burra Lotjpa Dunguludja was announced in August 2018. It provides for the expansion of Koori Courts in the County, Magistrates' and Children's Courts, and implementation of new initiatives in the Coroners Court, Victims of Crime Assistance Tribunal, and Victorian Civil and Administrative Tribunal.
The Courts Council approved CSV's inaugural Integrity Framework, designed to strengthen and consolidate integrity management systems throughout CSV. The 'Integrity At Work' program enhances CSV's many prevention, detection and response mechanisms to counter fraud and corruption, aiming to achieve the highest standards of ethical and professional practice.
CSV is developing a next generation Strategic Asset Plan to formulate an expanded statewide asset strategy that identifies options for future court service delivery models, sector-wide demand modelling and multi-jurisdictional sharing of functions and assets. The Strategic Asset Plan will assist jurisdictions to respond to the increasing pressure on their facilities and to plan for their future infrastructure needs.
Strengthened technology capability enabling the courts and VCAT to move towards the delivery of robust, accessible digital services.
The CSV Annual Report 2018-19 is available for download on this website.
This page was last updated: Friday 18 October 2019 - 4:11pm