Review of Sexual Harassment in Victorian Courts Report Release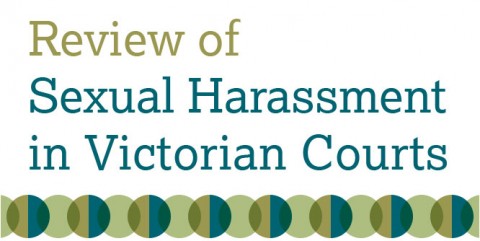 Court Services Victoria welcomes the release of the Review of Sexual Harassment in Victorian Courts.
The report, which was jointly initiated by the Victorian Attorney-General and the Chief Justice of the Supreme Court of Victoria in July 2020, provides a roadmap to take action to ensure all courts and tribunals are safe and respectful workplaces.
In a joint statement, the Heads of Jurisdiction, members of Courts Council and the CEO of Court Services Victoria said the courts and VCAT were committed to cultural change.
"We also acknowledge that our organisational responses to date have not been good enough and that we must and will do more," they said.
The statement thanked those who contributed to the review and came forward with their stories. 
"The telling of their stories cannot have been easy.  But it is powerful.  We have heard them," they said.
"Ensuring people feel safe to report what is happening in the Courts, VCAT and CSV is an important part of tackling this issue. We have a clear roadmap to take action to make sure that happens."
The Courts and VCAT, the Judicial College, the Judicial Commission and Court Services Victoria have supported all of the recommendations that have been made to them.
In a separate statement, Chief Justice Anne Ferguson said work was already underway to implement the recommendations.
"We will not put up with any form of wrongful conduct in our courts or VCAT. There will be zero tolerance for sexual harassment. Victimisation of those who make complaints will not be tolerated," she said.
The Review of Sexual Harassment in Victorian Courts Report is available on the the Sexual Harassment Review page of this webiste.
This page was last updated: Monday 19 September 2022 - 8:41am