Response to the Worksafe Sentence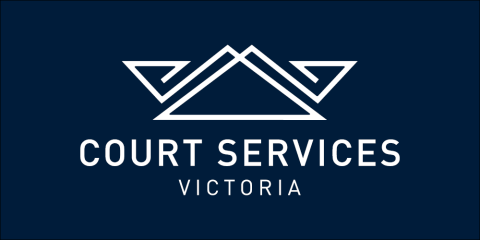 19 October 2023
---
Court Services Victoria (CSV) has been properly held to account for its breach of the Occupational Health and Safety Act 2004 between 2015 and 2018.
CSV pleaded guilty to the breach and has today been sentenced for its failure to properly identify and assess risks in relation to the psychological wellbeing of employees.
CSV has made significant changes since 2018. It has invested in its capacity and capability in identifying and assessing risk, including the appointment of a health, safety and wellbeing director and program manager; injury management advisers; and a vicarious trauma project lead.
CSV has new systems in place, including at the Coroners Court, with the aid of technology that helps identify issues of workload and exposure to difficult material.
It has developed a Peer Support Program and Mental Health First Aid Training and provides clinical wellbeing services to CSV employees.
CSV also has an organisation-wide approach to risk management and has invested in measures to enable a 'speak up' culture that helps staff at all levels feel comfortable in raising issues.
Anne Ferguson, Chief Justice of Victoria and Chair of the Courts Council, the governing body of CSV, said: "Every person who works in Victoria's courts has a right to feel safe and to be able to trust those in their workplaces."
"CSV's purpose is to support the courts and VCAT in upholding the law. We should be exemplars in adhering to our legal obligations," Chief Justice Ferguson said.
"As acknowledged at the hearing, CSV has the deepest sympathy for Jessica Wilby's partner, family, loved ones, and her colleagues and friends at the Coroners Court, and expresses how deeply sorry we are as an organisation.
"Jessica Wilby's loss, and the ongoing pain experienced by those who knew her, continues to drive CSV to build a culture where employees feel free to speak up and where CSV has a clear accountability for providing a safe workplace.
"CSV has a responsibility to continue to act and to put measures in place to ensure that our workplaces are safe. We have and will continue to work to ensure that our actions live up to the high standard we set ourselves."
Judge John Cain, the State Coroner of Victoria, said: "Jessica Wilby's death in 2018 was devastating for her family, her friends, and her colleagues, including many who worked with her at the Coroners Court. Her loss continues to be felt acutely at our Court."
"The health and wellbeing of our people is of the utmost importance," Judge Cain said. "That is why we have worked together as a Court over the past five years aiming to build a stronger culture of support and respect and to make staff health and wellbeing a key focus.
"We thank all those who have helped us to bring about positive changes and to create an environment where people feel safer to tell us what is going on.
"We will continue to work closely with Coroners and staff to strengthen health and wellbeing supports, and to make the Court a better place to work."
---
This page was last updated: Thursday 19 October 2023 - 4:12pm