Gender Equality Action Plan Released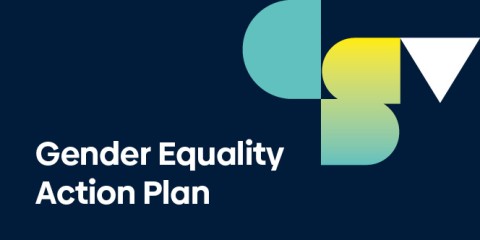 Court Services Victoria recognises that gender equality contributes to significant economic, social and health benefits for all Victorians.
Our vision is to build a more psychologically safe workplace culture across Victorian courts and tribunals, one that enhances inclusion and respect for everyone, regardless of gender or other characteristics.
To translate this vision into action, Court Services Victoria has released its inaugural Gender Equality Action Plan 2021-2025.  
Endorsed by the Commission for Gender Equality in the Public Sector, the Action Plan is the culmination of more than 12 months effort, informed by the outcomes of a Workplace Gender Audit and developed through significant consultation across the Courts Group.
The Action Plan provides a road map for achieving gender equality and demonstrates Court Services Victoria's commitment to creating an inclusive, responsive, and accessible workplace, where diversity and differences are recognised and valued.
To read more about the CSV Gender Equality Action Plan 2021-2025, visit Gender Equality Action Plan, or use the link below to download the full document.
This page was last updated: Wednesday 31 August 2022 - 9:11am