CSV Self-determination Plan 2021-2025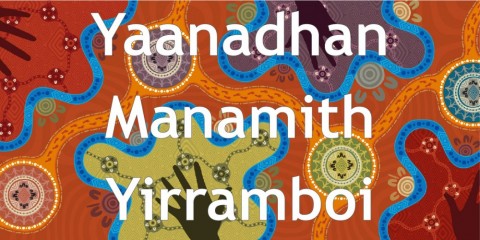 14 July 2021
Court Services Victoria has today launched the CSV Self-determination Plan 2021-2025.
The Plan shows our commitment to Aboriginal Victorians and to working together on very significant matters. The Plan sets out our expectation of CSV to create a Koori inclusive environment for staff, Koori agencies and the Koori Community in Victoria. It is evidence of our commitment to embracing the principle of self-determination and moving to action.
The CSV Plan sits alongside the Self-determination Plans of the courts and tribunal and CSV commits to supporting the courts and tribunal to realise their Plans. Building cultural awareness and competency capability across all areas of courts and tribunals will strengthen respect and understanding of the cultural values, traditions and customs that underpin the essence of CSV's Koori staff and the Koori Community accessing court services.
CSV's Plan adopts the four priority areas, or self-determination enablers, as set out in the Victorian Aboriginal Affairs Framework 2018-2023. These establish a strong foundation of the CSV Self-determination Plan. They are:
Prioritise Culture
Address Trauma and Support Healing
Address Racism and Promote Cultural Safety
Transfer Power and Resources to Communities.
Speaking at the launch of the Plan, Courts Council Chair, Chief Justice Anne Ferguson said, "I know that Koori people carry unique shared and lived experiences that can bring enormous value to our justice system, and restore agency to people who come into contact with it. That is why it's so important we fully embrace the principles of change outlined in this Self-determination plan."
"I recognise that Koori voices must play an active part in the day-to-day business of our courts. Your voices can lead and shape the discussion. As Chair of the Courts Council, I am committed to ensuring the Plan's implementation is rigorously monitored so we can be confident change is delivered. I am a strong believer that when workplaces, professions and institutions reflect the communities they serve, they will always be better equipped to serve the interests of those communities."
The CSV Self-determination Plan 2021-2025 is available to download from this website.
---
The title of the CSV Self-determination Plan, Yaanadhan Manamith Yirramboi (phonetically: yaarn-a-darn man-a-mit year-am-boy) is derived from the language of the Boon Wurrung people of the Kulin nation. The meaning of these words is "strive for a better tomorrow" and were provided to Court Services Victoria through the Victorian Aboriginal Corporation for Languages.
Related content
Related publications
This page was last updated: Wednesday 14 July 2021 - 5:17pm