CSV Annual Report 2020-21 Released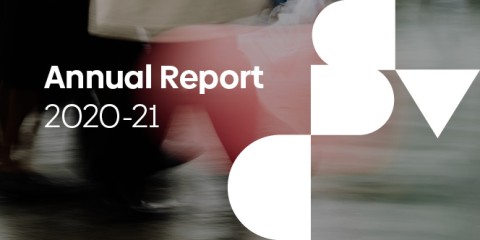 The Court Services Victoria Annual Report 2020-21 outlines the work undertaken by CSV throughout the year to support Victorian courts and tribunals, while navigating the significant impact of the ongoing COVID-19 pandemic.
Guided by the five priorities of the newly implemented 2020-25 Strategic Plan, CSV delivered several key initiatives during the reporting period.
Delivery of the Self-determination Plan 2020-25, which will see CSV strengthen our commitment to building awareness, respect and understanding of Koori cultural values, traditions, and customs.
Finalisation of the new Court Services Victoria Digital Strategy, which reflects our ongoing focus on the innovative use of technology to drive process efficiency and ensure the continuity of integrated people-centric services to the community.
Implementation of a two-year program of work across the Courts Group, coordinated by CSV, in response to the recommendations from the Review of Sexual Harassment in Victorian Courts and VCAT, with significant progress achieved against our commitment to create safe and respectful environments for all staff and court users.
Commencement of construction on the new Bendigo Law Courts Development, a future-focused regional facility with people and community at the heart of its design and service delivery model
Tabled in Parliament on Thursday 18 November, the Court Services Victoria Annual Report 2020-21 is available to download from this website.
This page was last updated: Wednesday 3 August 2022 - 1:41pm