CSV Annual Report 2019-20 Released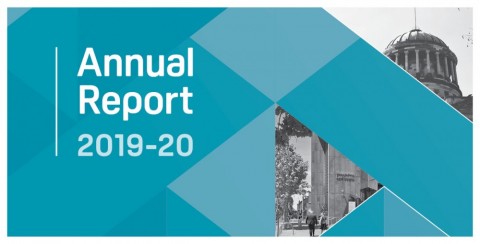 The Court Services Victoria Annual Report 2019-20 was released on Thursday 4 February 2021.
The Annual Report was finalised and published later than usual as a result of the coronavirus (COVID-19) pandemic. While the pandemic's effects were only felt in the last four months of the reporting period, the report reflects the ongoing implications of the pandemic and Court Services Victoria's response to it.
Courts Services Victoria's Annual Report is an integral part of our accountability to government, the Victorian Courts Group and the Victorian community. It sets out how Court Services Victoria is advancing to implement smarter, more efficient ways of working to improve the delivery of shared services. It emphasises our clear and overriding objective to support the independence of the courts and Victorian Civil and Administrative Tribunal, through effective financial management, innovative use of technology, and forward-looking strategic leadership at all levels.
The CSV Annual Report 2019-20 is available for download on this website.
This page was last updated: Thursday 4 February 2021 - 10:31am