CMS project delivers major milestone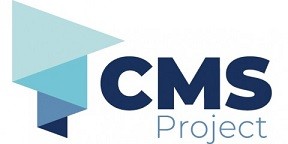 NEWS UPDATE: The CMS Project Procurement Phase remains on track. Expressions of Interest closed Wednesday 9 May, and the Competitive Dialogue Phase with shortlisted candidates was completed early August. A Request for Proposal will follow.
Expressions of Interest for a new Case Management System (CMS) by Court Services Victoria opened on Thursday 12 April 2018.
 
CSV Chief Executive Officer, David Ware, said that the EOI is a major milestone for the project, which will see the implementation of a new CMS in the Magistrates' Court of Victoria and Children's Court of Victoria.
 
"Through this EOI process, we are looking to engage with providers in the market who can deliver a commercial 'off the shelf' CMS solution, already operational in a comparable justice system. It is vital that the solution can be configured to our environment, and interface with our partner systems," Mr Ware said.
  
"The intent of the EOI process is to ensure that when we get to the Request for Proposal stage of the procurement process, we have a number of shortlisted providers with proposed solutions that are closely aligned with the expectations of the Courts."
A new CMS will improve community safety, provide enhanced access to justice and be the platform for more efficient court management, as recommended from the Royal Commission into Family Violence.
"A number of the recommendations from the Royal Commission focused on better sharing of information between government agencies. The new CMS is vital to deliver on these, ensuring appropriate information is shared quickly and securely, better supporting vulnerable people in our community", Mr Ware said.
"The current systems are up to 30 years old, and whilst they are delivering within the scope of which they were developed, they are presenting a significant barrier to meeting service expectations and handling growing demand in the two courts.
"The Magistrates' and Children's Court of Victoria hear almost 350,000 cases every year between them. This number has increased by almost 40 per cent over the last three years. The cases coming before the Courts are increasingly complex, and our current systems aren't able to support this demand.
"CSV is very pleased to be releasing the EOI to the market, and are confident that through this procurement process, we will find a partner to work with us on this important project for the Victorian justice system," Mr Ware said.
More information about the CMS project is available on this website.
This page was last updated: Wednesday 19 September 2018 - 10:43am